---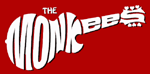 The Monkees
---
Sweet Young Thing
(Gerry Goffin/Carole King/Michael Nesmith)

Lead Vocal: Michael Nesmith
Backing Vocal: Micky Dolenz
Guitar: James Burton, Glen Campbell, Al Casey,
& Michael Deasy
Bass: Bob West
Drums: Hal Blaine, Frank Devito, & Jim Gordon
Percussion: Gary Coleman
Fiddle: Jimmy Bryant
Produced By: Michael Nesmith
Recorded At: RCA Victor Studios, Hollywood
Date: July 18, 1966

Essentially the same musicians as those on Nesmith's previous session were used for this session. Michael Deasy replaced James Helms and Don Peake as one of the guitarists, and Bob West was the new bassist. For "Sweet Young Thing", Jimmy Bryant provided the fiddle.

On CD:
The Monkees Music Box (2001), Rhino Records R2 76706
The Monkees (1994), Rhino Records R2 71790
---
Lyrics:
I know that something very strange
Is happening to my brain.
I'm either feeling very good
Or else I am insane.
The seeds of doubt you planted
Have started to grow wild
And I feel that I must yield before
The wisdom of a child

And it's love you bring,
No that I can't deny,
With your wings,
I can learn to fly,
Sweet young thing.

People try to talk to me
Their words are ugly sounds
But I resist all their attempts
To try and bring me down..
Turned on to the sunset,
Like I've never been before.
And I listen for your footsteps
And your knock upon the door.

And it's love you bring,
With dreams of bluer skies
And the morning sings,
When I seem them in your eyes
Sweet young thing.
---
The Monkees Music Vault
The Monkees (C) 2001. Rhino Records, Inc. All rights reserved.


This album can be purchased on the net at:
---