---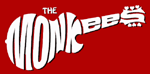 The Monkees
---
I Won't Be The Same Without Her
(Gerry Goffin/Carole King)

Vocals: Michael Nesmith
Backing Vocal: Micky Dolenz
Guitar: James Burton, Glen Campbell, Al Casey,
& Michael Deasy
Bass: Bob West
Drums: Hal Blaine, Frank Devito, & Jim Gordon
Percussion: Gary Coleman
Produced By: Michael Nesmith
Recorded At: RCA Victor Studios, Hollywood
Date: July 1966

"I Won't Be The Same Without Her" was left in the can until the release of Instant Replay in 1969. Nesmith cowrote "Sweet Young Thing" with Goffin/King who also wrote "I Won't Be The Same Without Her". Evidently, Kirshner was trying to steer Michael in a more commercial, less country direction.
---
Lyrics:
Life is hard for me to touch now.
I just don't enjoy it as much now.
When she left, something inside of me died.
And I won't be the same without her,
No I won't be the same without her
By my side.

There's no end end to my sorrow.
I'm afraid to face tomorrow.
When she left, she took much more than my pride.
And I won't be the same without her,
No I won't be the same without her
By my side.

It isn't easy to forget her,