---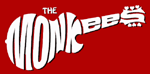 Live 1967
---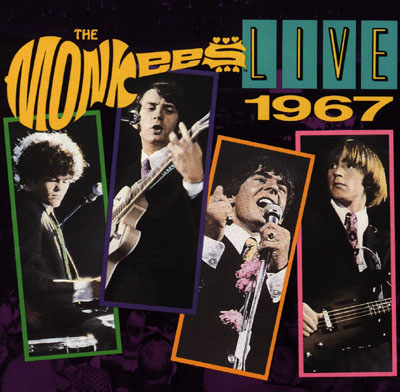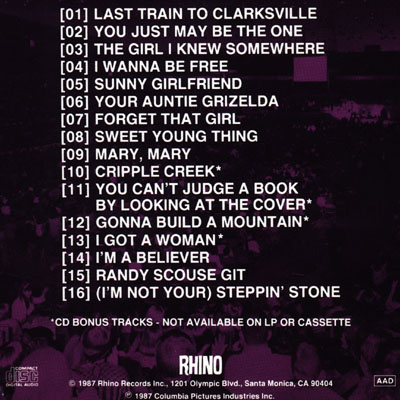 Rhino RNCD 70139
Released 1987

This album can be purchased on the net at:
---
Musicians On Tracks (except solo numbers)
Drums: Micky Dolenz & Davy Jones
Guitar: Michael Nesmith
Piano & Organ: Peter Tork
Bass: Peter Tork & Davy Jones
Percussion: Davy Jones
Banjo: Peter Tork
---
Tracks:
A:
Last Train To Clarksville
You Just May Be The One
The Girl I Knew Somewhere
I Wanna Be Free
Sunny Girlfriend
Your Auntie Grizelda
Forget That Girl
Sweet Young Thing
Mary, Mary
I'm A Believer
Randy Scouse Git
(I'm Not Your) Steppin' Stone
---
Pictures: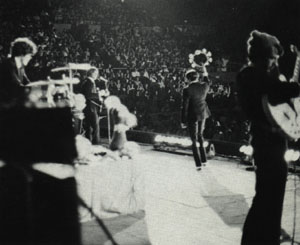 ---
My Review of "Live 1967":

Overall Rating (Out Of 10): 6

Here's something the average Monkee fan waited years to hear, original sound of the Monkees 1967 tour. As part of their quest to show the world they could really play their own songs, the Monkees hit the road during the summer of 1967 to sold out shows all over the US. However, they were still not very proficient musicians, and it shows on some of the tracks. One can definiately say though, the Monkees did put on a good show and this CD is proof.
---
The Monkees (C) 2001. Rhino Records, Inc. All rights reserved.



This album can be purchased on the net at:
---