---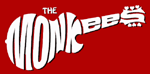 More Of The Monkees
Album Review
---
Overall Rating (Out Of 10): 6
The Monkees is another album created by Don Kirshner, "The Man With The Golden Ear." Kirshner stuck to his formula for the first album, and that is where this one fails. The comic genius of "Gonna Buy Me A Dog" is replaced here by "Laugh." The touching sound of "I Wanna Be Free" becomes "The Day We Fall In Love." This album also painfully points out the lack of a "Monkees sound," due to the Monkees limited involvement in the recordings. The sound on this LP, unlike their debut album is fragmented, representing the different producers' styles. Following the firing of Boyce and Hart as the projects producers due to producing uncommercial product ("Teeny Tiny Gnome" and "Ladies Aid Society" among others), this album was produced by a series of different producers. While the Jeff Barry produced "I'm A Believer" is undeniably a great track, he also produced "Laugh" and "The Day We Fall In Love," the two worst tracks on the album.
Three Best Tracks:
Sometime In The Morning
Valleri
I'll Be Back Upon My Feet
Three Worst Tracks:
Laugh
Teeny Tiny Gnome
The Day We Fall In Love
---
The Monkees Music Vault
The Monkees (C) 2001. Rhino Records, Inc. All rights reserved.


This album can be purchased on the net at:
---