---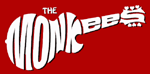 More Of The Monkees
---
Through the Looking Glass
(Tommy Boyce/Bobby Hart/Red Baldwin)

Lead Vocals: Micky Dolenz
Guitars: Wayne Erwin, Gerry McGee, & Louie Shelton
Bass: Larry Taylor
Drums: Billy Lewis
Percussion: Norm Jeffries
Organ: Bobby Hart
Produced By: Tommy Boyce & Bobby Hart
Date: September 10, 1966

Originally thought lost, this version of "Through The Looking Glass" was released on Missing Links 3. Micky and Boyce/Hart recorded the song a second time for The Birds, The Bees & The Monkees, but it was not released until Instant Replay. A third writer on the song was Red Baldwin.
---
Lyrics:
You call my name then you run for protection
I reach out to hold ya' but it's just a reflection
Through-ooh-ooh-ooh the looking glass

Now you've been looking at your life through a mirror
It's time you started seeing things a little bit clearer than
Through-ooh-ooh-ooh the looking glass

Watch me break through-ooh-ooh, girl
I still love you-ooh-ooh, girl

I think you love me by the way you come on girl
Then I turn away for a minute, you're gone girl
Through-ooh-ooh-ooh the looking glass

Ahh...

You're looking through-ooh-ooh me
Like you never knew-ooh-ooh me

I've got some things that I'm tryin' to show ya
But you fade away how can I get to know 'ya
Through-ooh-ooh-ooh the looking glass
---
The Monkees Music Vault
The Monkees (C) 2001. Rhino Records, Inc. All rights reserved.


This album can be purchased on the net at:
---