---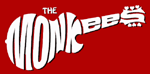 More Of The Monkees
---
Your Auntie Grizelda
(Jack Keller / Diane Hilderbrand)

Lead Vocals: Peter Tork
Other Personnel Unknown
Engineered By: Richard Podolor
Produced By: Jeff Barry & Jack Kellar
Recorded At: American Studios, Studio City
Date: October 23, 1966

Peter's first released vocal was "Your Auntie Grizelda", cowritten by Keller and Diane Hilderbrand. Originally intended as a protest number, the song ended up providing the comic relief on the LP. Peter did the vocal in one take.

On CD:
More Of The Monkees (1994), Rhino Records R2 71791
The Monkees Music Box (2001), Rhino Records R2 76706
---
Lyrics:
She's her mind all right, your Auntie Grizelda,
She says she knows my kind, she might, maybe so.
Oh, yeah, she's raised you right, your Auntie Grizelda,
You only know the things she wants you to know.

You look just like her you do,
I know by looking at you,
That you've been listening to your Auntie Grizelda.

You can't begrudge her style, your Auntie Grizelda,
She couldn't budge a smile and do it for free.
So righteous making fudge, your Auntie Grizelda,
So proper judging others over her tea.

I know she's having a fit,
She doesn't like me a bit,
No bird of grace ever lit on Auntie Grizelda.

Oh, no, don't look at me like Auntie Grizelda
It takes much more to be someone of your own.
You've got to make it free from Auntie Grizelda
Or just like her you'll have to make it alone.

Auntie Grizelda, Auntie Grizelda....
[repeat and aldib]
---
The Monkees Music Vault
The Monkees (C) 2001. Rhino Records, Inc. All rights reserved.


This album can be purchased on the net at:
---