---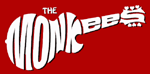 Pisces, Aquarius, Capricorn,
& Jones, LTD.
---
Daily Nightly
(Michael Nesmith)

Lead Vocals & Moog: Micky Dolenz
Guitar: Michael Nesmith
Keyboards: Peter Tork
Percussion: Davy Jones
Bass: Chip Douglas
Drums: Eddie Hoh
Recorded At: RCA Studios, Hollywood
Date: June 19, 1967

"Daily Nightly" is a Nesmith-composed song sung by Micky, representing the Monkees first foray into the psychadelic. Rhino included an early mix of this song as a bonus track on the reissue CD. The early mix of "Daily Nightly" does not contain the Moog synthesizer.

On CD:
Pisces, Aquarius, Capricorn, & Jones, LTD. (1995), Rhino Records R2 71793 (LP and alternate early mix)
---
Lyrics:
Darkened rolling figures move thru' prisms of no color.
Hand in hand, they walk the night,
But never know each other.
Passioned pastel neon lights light up the jeweled trav'ler
Who, lost in scenes of smoke filled dreams,
Find questions, but no answers.

Startled eyes that sometimes see phantasmagoric splendor
Pirouette down palsied paths
With pennies for the vendor.
Salvation's yours for just the time it takes to pay the dancer.
And once again such anxious men
Find questions, but no answers.

The night has gone and taken it's infractions,
While saddened eyes hope there will be a next one.

Sahara signs look down upon a world that glitters glibly.