---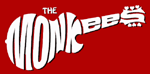 Pisces, Aquarius, Capricorn,
& Jones, LTD.
---
Pleasant Valley Sunday
(Carole King/Gerry Goffin)
Also issued as Colgems Single #1007, July 10, 1967
Highest Chart Position: #3
Lead Vocals: Micky Dolenz
Backing Vocals & Lead Guitar: Michael Nesmith
Backing Vocals & Percussion: Davy Jones
Piano: Peter Tork
Rhythm Guitar: Bill Chadwick
Bass: Chip Douglas
Drums: Eddie Hoh
Recorded At: RCA Studios, Hollywood
Date: June 10 & 11, 1967

"Pleasant Valley Sunday", written by Goffin/King, became The Monkees' fourth single. This excellent song was sung by Micky and featured a guitar riff written by Douglas (influenced by The Beatles' "I Want To Tell You") and played by Nesmith. The mono and stereo mixes of "Pleasant Valley Sunday" differ considerably. Peter would cut the song twice as a solo artist (as a single with the New Monks in 1981 and with James Lee Stanley on Two Man Band in 1996) and the Monkees would recut the song in 1997 as part of a medley for their TV special.

On CD:
Pisces, Aquarius, Capricorn, & Jones, LTD. (1995), Rhino Records R2 71793 (LP mix)
The Monkees Music Box (2001), Rhino Records R2 76706 (single mix)
---
Lyrics:
The local rock group down the street
Is trying hard to learn their song
Seranade the weekend squire, who just came out to mow his lawn

Another Pleasant Valley Sunday
Charcoal burning everywhere
Rows of houses that are all the same
And no one seems to care

See Mrs. Gray she's proud today because her roses are in bloom
Mr. Green he's so serene, He's got a t.v. in every room

Another Pleasant Valley Sunday
Here in status symbol land
Mothers complain about how hard life is
And the kids just don't understand

Creature comfort goals
They only numb my soul and make it hard for me to see
My thoughts all seem to stray, to places far away
I need a change of scenery

Ta Ta Ta...